Te Pūaha Talks – our 2022 capability building programme
Te Pūaha Talks, our 2022 programme of free online capability building webinars, offers a range of learning opportunities for not-for-profits.
"This year's programme covers communications and marketing, evaluation, hauora, and climate action," CSI Kaihautu Karinia Lee says. "We are delighted Foundation North has agreed to fund the programme, following the success of our Kia Whiti Tonu online workshops in 2020 and 2021. The Kia Whiti Tonu series were developed in response to the need for capability and capacity building needs identified by community organisations in the COVID-19 impact survey.
"Te Pūaha Talks meets the needs we are seeing in the community sector now and will encourage participants to draw on the wealth of resources available through Te Pūaha O Te Ako as our knowledge hub. "

All sessions are focused on practical "hands on" learning and include a take home kete of resources such as templates and further reading so participants can build their knowledge and apply what they learn to their own community organisation or area of practice."
Links to the resources from completed events, and information on upcoming events, are listed below. If you would like to be added to our newsletter mailing list and be notified of further Te Pūaha Talks, please email info@csinz.org
---
Te Pūaha Talks - open for registration
---

The focus of our August Te Pūaha Talks is evaluation, with three online workshops designed for those newer to or less confident with evaluation. The workshops will expose participants to some key ideas, frameworks, tools and guidance to better evaluate their mahi.
The workshops will be facilitated by our associate Rachael Trotman, an evaluator with over 20 years' experience across diverse sectors helping people to know and show the difference they make.

"The workshops will give participants a better understanding of how to approach evaluation and useful frameworks and tools they can apply to 'do' evaluation in their own context," Rachael says. "They will also get a clear understanding of what evaluation criteria are and how to develop them in their own context."
Rachael says the workshops will be interactive, with participants encouraged to ask questions and share their own experience of useful approaches.
"We will focus on sharing what is helpful and what has been found to be effective; and letting go what isn't."
Session 1

Key ideas and useful evaluation frameworks

Tuesday 9 August
10am-11.30am

Session 2

Putting the 'value' in evaluation – how can
we know what good looks like?

Tuesday 23 August
10am-11.30am

Session 3

Tools to gather data and capture learning

Tuesday 30 August
10am-11.30am
Each workshop is a standalone event so registration can be made for one, two or all three workshops. Registration is now open at Humanitix.
---
Te Pūaha Talks - online resources from previous events
---
Te Pūaha Talks - hauora wānanga for Matariki
Matariki is a time to come together, to reflect on the past year, our challenges, our triumphs, on those that have passed on, and on all that it brought us. It is a time to reset. This year we offered a series of three wānanga which provided us with the quiet space and the time to nurture ourselves and our hauora, and to be aspirational with our goals and ambitions for the year ahead.
The wānanga, which were made possible with funding from Foundation North, were facilitated by CSI associate Tuihana Ohia. Over the series, Tuihana took us through a series of reflective practices to draw out and bring us into a space to consider our taonga, pūmanawa and the magic of our tūpuna, ancestors. It was a process of navigation and discovery and an opportunity for rediscovery and rejuvenation of our wellbeing.

The presentations and some reflections from the three wānanga are available here. They complement Tuihana's 2021 Unu Ora workshops on hauora and you can also access the unu ora resource here.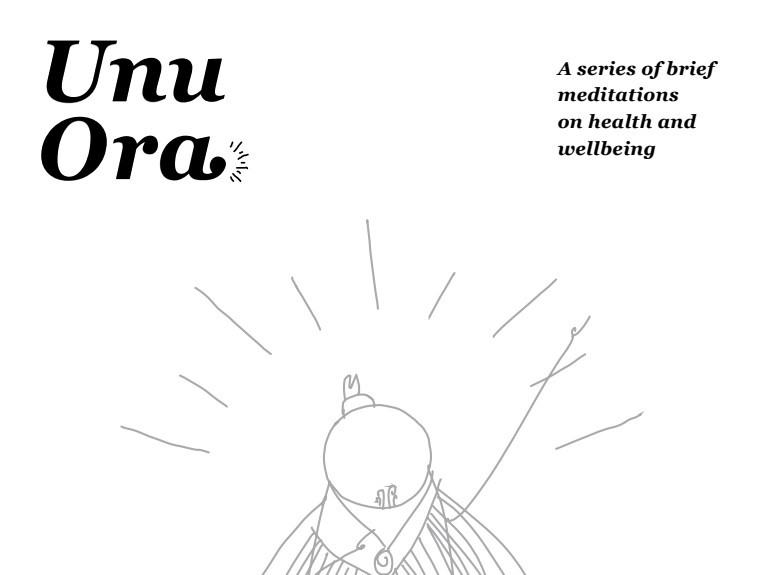 ---
Social media for social impact
Presented by Kirsten Matthew, mastermind behind public relations agency, Mabel Maguire, this workshop was designed for staff and volunteers responsible for social media posting and management for community organisations. The session looked at how participants could use their organisation's values and audiences to design a social media strategy that will help them to grow organically on social media platforms. A recording of the session, Powerpoint presentation and associated resources is now available.
Coming up
Details on further Te Pūaha Talks will be released in June. These will include three workshops on aspects of evaluation, two more communications sessions, and a workshop that will help community organisations and other not-for-profits to develop their own climate action plans.
If you would like to be added to our newsletter mailing list and be notified of further Te Pūaha Talks, please email info@csinz.org