Ngā Tau Tuangahuru and the Māori and Pacific Education Initiative
In 2006, trustees from Foundation North set aside $20 million for an educational intervention to lift Māori and Pacific educational outcomes.
This Māori and Pacific Education Initiative (MPEI) required a new funding approach based on community-led solutions. The MPEI vision—Mā tātou anō tātou e kōrero, We speak for ourselves —captures the essence of the initiative, that communities know what is good for them.
Eleven innovative initiatives were funded, offering a diverse range of approaches,from early childhood to tertiary level. Foundation North provided a combination of multi-year funding and capacity-building support to each initiative. This created optimum conditions for the potential of each innovation to be explored. Evaluation ensured that issues were identified and learnings captured throughout the process.
The success of the projects confirm that Māori and Pacific communities need to lead their own solutions. Read more here
Ngā Tau Tuangahuru
In 2017, Foundation North commissioned the Centre for Social Impact to co-ordinate a ten-year longitudinal study linked to MPEI, Ngā Tau Tuangahuru ('looking beyond for ten more years').
Ngā Tau Tuangahuru explores what success looks like for Māori and Pacific children, young people and their families, as Māori and as Pacific people, and what helps and hinders that success. The focus on Māori and Pacific success came out of two years of discussion with our study partners, along with Kaupapa Māori and Pacific research stressing the importance of strengths-based inquiries based on lived experience.
The study is about the lived experience, hopes and aspirations of Māori and Pacific children, young people and their families. It provides counter narratives to problem-focused accounts of Māori and Pacific socioeconomic status, experience and achievement.

Study findings and voices of families
'Mā tātou anō tātou e korero' - we speak for ourselves. See below for findings to date.
The study involves several rounds of face-to-face interviews with children, young people and families. Round One took place in 2017, with 69 whanau/families interviewed.

Summary of findings from Round One.
English version and Te Reo version of a one page poster 'tips from families' on how to support children and young people.
Summary of the research team's reflections on what they noticed from Round One.

Round Two interviews occurred in 2018 and 2019.
In March 2022, three reports were published drawing on the voices of 43 Pacific families, and 78 Pacific students in Years 1-13. As well as findings on what success looks like for Pacific families and students and what connection to culture means for Pacific young people, we provide guidance for funders on how to invest in Pacific-defined success.
A paper on the collaborative process behind Ngā Tau Tuangahuru was published in Evaluation Matters, the journal of the New Zealand Council for Educational Research.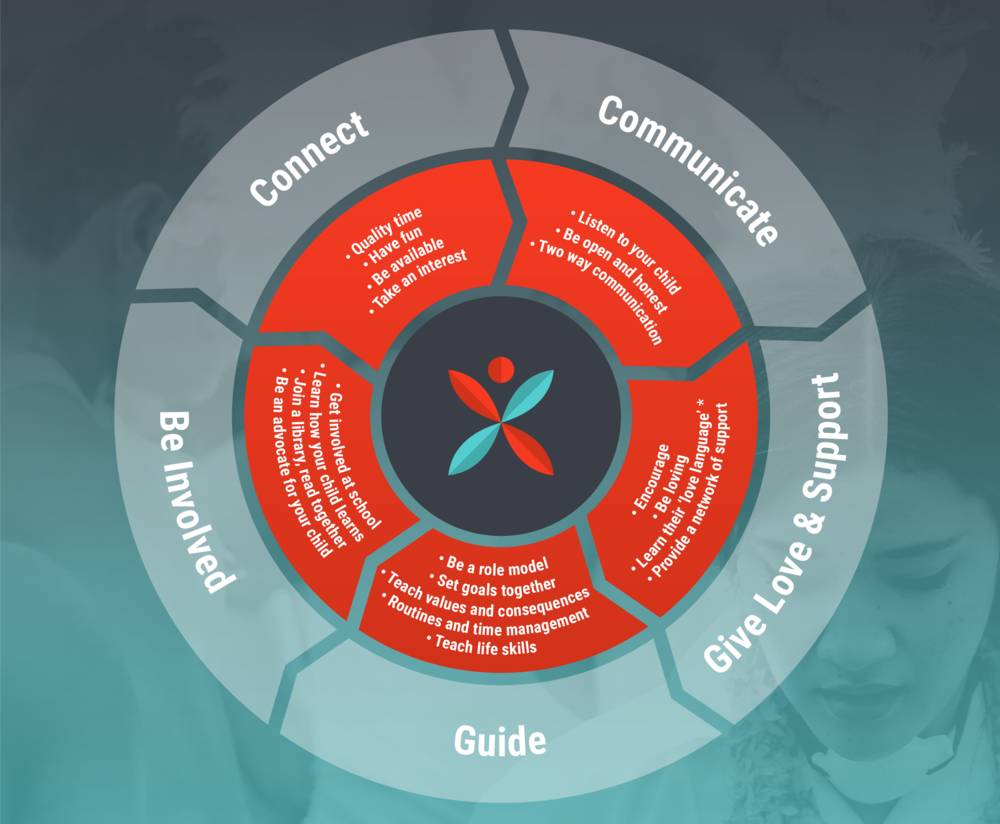 Ngā Tau Tuangahuru Team

Dr Fiona Cram - Māori Lead (Ngāti Pahauwera – Kahungunu) Katoa Ltd
Dr Tanya Samu - Pacific Lead (University of Auckland)
Dr Reremoana Theodore - Longitudinal Advisor(National Centre for Lifecourse Research, University of Otago)
Rachael Trotman - Study Coordinator (Centre for Social Impact)
Research Team - the research team members who interview the children, young people and their families taking part in the study were identified by and drawn from our five study partners.
Jaycee Tipene-Thomas - Te Kāpehu Whetu Interviewer
Tracey Sharp - Rise UP Trust Interviewer
Monalisa Owen - Rise UP Trust Interviewer
Darlene Cameron - Sylvia Park Interviewer
Ana Manu - Sylvia Park Interviewer
Bronwyn Hetaraka - Oceania Careers Academy Interviewer
Yayleen Hubbard - Manaiakalani Interviewer
How the study works
Ngā Tau Tuangahuru is a family-centred study, based on face-to-face, in-depth interviews over ten years.
The same students and their families will be interviewed face to face up to four times over ten years, by our research team. While many of the questions asked will be consistent over the ten years, questions will be added and adapted over time to reflect what families, study partners and Foundation North wish to know.