Kia ora koutou

One of the successes of CSI over the last two and a half years has been the introduction of our online learning and development programmes. Our Kia Whiti Tonu webinars were launched in response to the needs of the community sector for capability development when COVID-19 was disrupting our working and personal lives. This year, we launched our new series, Te Pūaha Talks and our workshops on social media, hauora and evaluation filled up quickly, indicating strong sector interest in these topics. Feedback on the quality of our Te Pūaha Talks has been overwhelmingly positive.

While our online training and development activities have reached many individuals in the sector, our network's significant experience continues to be accessed to support organisations in the sector working for social impact. Much of this work happens behind the scenes as we work alongside teams on research into community needs, strategy development, funding policies, and governance. It is satisfying to see the strength of the relationships CSI has built up over the years since we were established by Foundation North.

As we enter the last quarter of the year, we are looking forward once again to working face-to-face with our partners and clients. We will also be bringing our network together in November for the first time since May 2021. Like many organisations, we have arranged hui over the last eighteen months, only to have them cancelled as COVID-19 restrictions have re-emerged. Now Spring is in the air; we are determinedly optimistic that the days of significant disruptions are behind us.
Ngā manaakitanga

Karinia Lee, Head of Centre
Centre for Social Impact

---
Combined Community Trusts' professional development programme

Judy Whiteman and Caren Rangi
The Combined Community Trusts' professional development programme continues to roll out across the motu. Our most recent event was a 'whole of board' workshop for Foundation North trustees. Facilitated by our associates Caren Rangi and Judy Whiteman, the workshop gave participants a collective insight into each element of effective governance and board culture.
The next whole of board workshop is for the trustees of the Whanganui Community Trust.

---
Te Pūaha Talks – evaluation series
Evaluation is the current focus of our Te Pūaha Talks, with Rachael Trotman facilitating three free online workshops, funded by Foundation North. The workshops were designed to provide an introduction to evaluation and give participants an understanding of what evaluation criteria are and how to develop them in their own context. A recording of the first session Key ideas and useful evaluation frameworks is now available. The next two sessions Putting the 'value' in evaluation – how can we know what good looks like? and Tools to gather data and capture learning are being held later this month. Demand for these workshops saw these fill up quickly – a great sign of sector interest in understanding the impact of our mahi.

Topics for the Te Pūaha Talks workshops later this year will include communication, and climate action.
---
Te Pūaha Talks – climate action
Funders and Climate Action in Aotearoa, the topic of our next Te Pūaha Talk, is now open for registration. This one hour webinar will take place on the 25th October at 10:00 am. This talk is one of the events on the programme for the Auckland Climate Festival, which runs during October. The festival brings the city a diverse range of events and perspectives together to inform and accelerate climate action.

Our free online Te Pūaha Talk Funders and Climate Action in Aotearoa will introduce the Funders Commitment on climate action developed by the Community Trusts of Aotearoa. It will educate and inform funders as to what climate action is all about and what they can do to make a difference. The webinar will also be of interest to individuals and organisations working to address climate change, providing insights into the 'Tika Transition', a uniquely Aotearoa approach to a just transition developed by Victoria University Associate Professor Maria Bargh.
The webinar is being presented by Linn Araboglos, Chief Executive of Wellington Community Fund, Aimee Kaio, Te Rūnanga o Ngāi Tahu, Regional Investment – Rūnanga Engagement Manager, and Devon Judd. Devon is currently studying at Te Herenga Waka, Devon has applied his learnings in youth-led climate action group, Generation Zero.

Registration is now open at Humanitix.
---
Haumanu restorative systems change – community of practice
Restorative systems change is an emerging area of interest for many community organisations. Over 250 people registered for the launch of our Haumanu approach for systems change in May, and a substantial number applied to join a community of practice to support people interested in prototyping these practices and approaches within their organisations. Twenty-four people were selected to contribute to the community. They will meet regularly over the next six months to learn and further develop the Haumanu approach.

A rourou, a kete of ideas to help participants sustain their personal wellbeing, was shared with participants at the first meeting of the community of practice in August. A workbook with tools, practices, and models to support this mahi, has also been developed and will be refined by participants over the coming months to enable it to be shared more widely.
---
Tātou tātou – wellbeing for the community sector
Maintaining our wellbeing continues throughout the seasons both at work and in our personal lives. To help those of us who work in the community sector to handle the challenges of our work, CSI is working in collaboration with Hui E! Community Aotearoa, Volunteering New Zealand, and Woo Wellbeing to deliver Tātou tātou.
The Tātou tātou programme aims to help individuals and their teams in charities and not-for-profits across Aotearoa to nurture and nourish hauora. A mātauranga kete (basket of knowledge) will include online and kanohi ki te kanohi wānanga, podcasts, videos, and other resources.

Tātou tātou will launch later in September with a series of six podcasts featuring interviews with community leaders. In the interviews, they will talk about their personal stories of challenge, how they coped, and how they managed to stay resilient. Further information is available on the Hui E! website.
---
Community governance – good governance code
Rose Hiha-Agnew (Community Governance NZ) and CSI associate Dr Jo Cribb are finalising the development of the Good Governance Code, drawing on the insights and experience of the 160 participants in six workshops held over the first half of this year. Jo and Rose are continuing the conversation with the sector organisations and government agencies over the next month alongside building an interactive website for the Code. The code and website will be launched in early November.

Alongside the development of the code, the conversation around good governance continues through Community Governance's Board Talks online series. Information on upcoming talks, and recordings of previous Board Talks are available for viewing here.
---
Congratulations to Mele!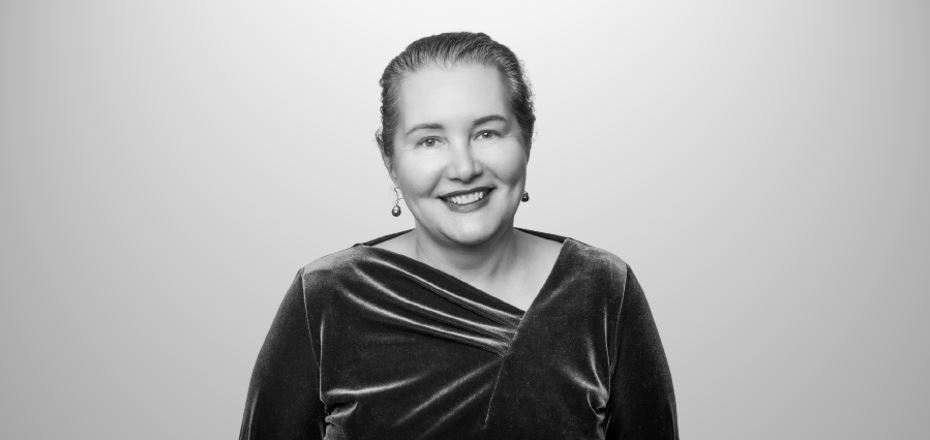 Our associate Mele Wendt won the Not-For-Profit Governance Leader award at Governance NZ's Women in Governance Awards held in Wellington early in August. The judges noted Mele's 'demonstrated leadership of over 25 years.' Recently, this has included Mele's governance roles with the Wellington Community Fund, and Community Governance NZ.
Mele was one of several Pasifika women recognised for the contribution they are making to driving gender and cultural diversity on boards in the private, public and not-for-profit sectors. Waikato-based chartered accountant Meleane Burgess won the Pacific Governance Leader Award and the Rising Governance Star category. Wyndi Tagi of Auckland-based accounting firm WE Accounting, with her husband Eli, won the Gender Diverse Organisation Leader award. This story from Radio New Zealand provides an insight into Mele's, Meleane's, and Wyndi's experiences. For information on other winners visit Governance NZ.
---
Welcome to our latest associate, Duncan Matthews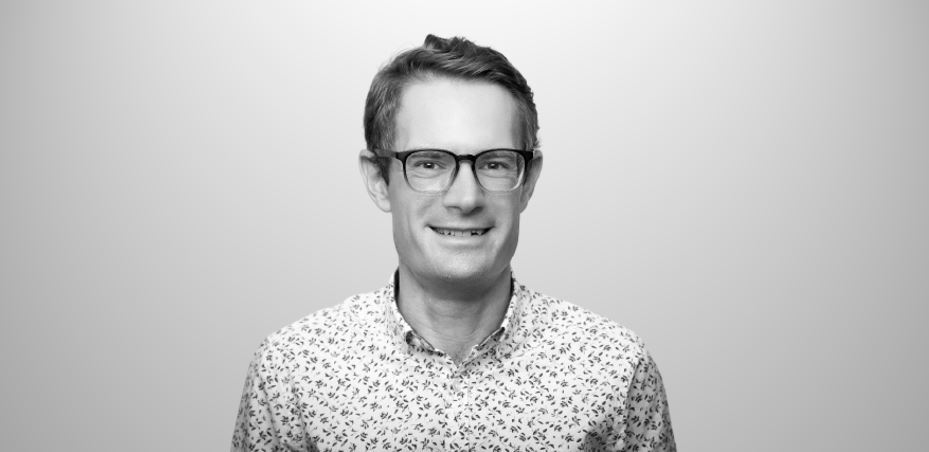 Duncan Matthews has joined our CSI associate network to provide capability development, planning, gap analysis, and advisory support. Duncan has extensive experience in the governance, management, and operations of small non-profit organisations.
His philanthropic sector experience includes roles at Foundation North, Rule Foundation, and the Ministry of Youth Development Partnership Fund. Rainbow/LGBTIQA+ communities have been the focus of his passion over the last 15 years. Duncan has recently completed a master's in Social and Community Leadership.
---
Learning opportunities
If you were unable to attend our Te Pūaha Talks evaluation series, Inspiring Communities are offering an online workshop on 14 September, Evaluating and Learning About Community-led Change. This online session focuses on practical tools and approaches you can use in your everyday community-led mahi. Register here.

Volunteering New Zealand offers a range of online and face-to-face training opportunities. Upcoming events include a face-to-face and online cultural awareness workshop showcasing Tonga, hosted by Volunteering Mid and South Canterbury, and an online workshop hosted by Volunteering Waikato on volunteer retention. An overview of upcoming events is available on the Volunteering New Zealand website.