Te Pūaha Talks - Climate action - your sphere of influence
The climate emergency is in our lives as we see local and global impacts emerge with extreme heat and intense storms creating havoc around the world.
Climate change anxiety is something many of us now experience, and it is easy to feel overwhelmed and powerless. Each of us can, however, find ways to make a difference. Identifying how to make a difference was the subject of our Te Pūaha Talk, Your Sphere of Influence.
The Your Sphere of Influence webinar was our contribution to the Auckland Climate Festival. The workshop was designed to give us some pathways to move from anxiety to action as individuals, in our organisations, and in our communities. This included exploring the unique Aotearoa perspective of how honouring Te Tiriti o Waitangi and drawing on the wisdom of mātauranga Māori can help build a strong foundation for climate action.
Climate Action Aotearoa co-leads Esther Whitehead and Arohanui West designed a session that first focused us on what we care about; what we can influence; and what we can control.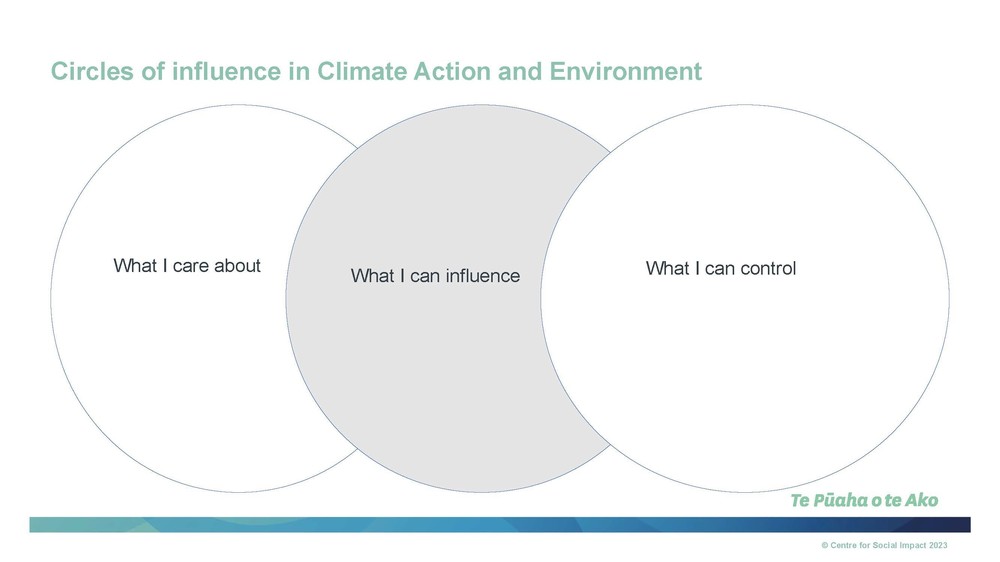 The session then focused on how to create a timeline / action plan for change, and understand and utilise climate psychology to move towards activated optimism. This matrix was used to help us identify where best to focus our efforts.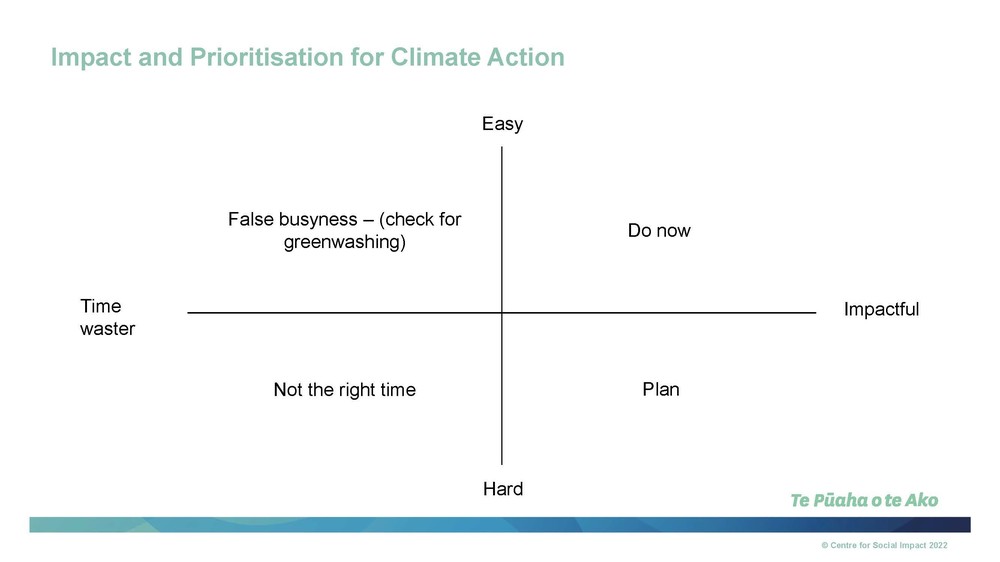 Esther and Arohanui's presentation and resources are now available here if you want to explore your own sphere of influence and develop your own climate action plan.