Kōtuitui interweaving conversations: Social Enterprise in New Zealand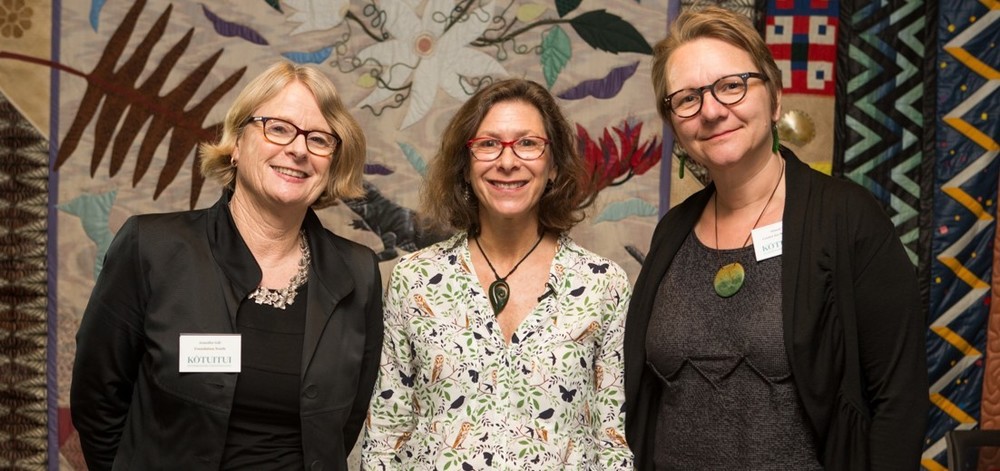 Kōtuitui - interweaving conversations' is the idea of Foundation North and its social business, the Centre for Social Impact. The short, after-work events, focused around a theme, will provide a platform for attendees to meet and learn from thought-leaders in the sector, such as the speaker at the inaugural Kōtuitui on social enterprise (21 Sept), Mary Jo 'MJ' Kaplan.
Ahead of the World Social Enterprise Form in Christchurch (27-29 Sept), co-hosts Centre for Social Impact, Foundation North and the Ākina Foundation were delighted to welcome Rhode Island-based MJ Kaplan back to Auckland, where five years previously she had undertaken an Ian Axford NZ Fellowship into the social enterprise ecosystem in New Zealand.
Reflecting on the growth of the social enterprise sector in Aotearoa since her research here began, MJ shared her insights with the audience before facilitating smaller, group conversations around the current and potential state of the sector, including recognition of the boom in successful Māori and iwi-owned social businesses. Speaking shortly after the event MJ said "It was truly an honour to launch this wonderful new initiative and to collaborate with these strong, capable organisations doing important work."
If you haven't already, watch MJ Kaplan give her presentation below.